News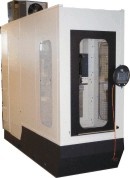 Impressive advantages by HSC-honing Vision Ultimate
The Vision Ultimate is a sequential high speed honing machine
Acquisition, process development and assembly
Direct clamping of the honing tools in the hydraulic part of the honing shaft.
Coolant conveyance through the tool directly on the cutting surface.
Appliances are quickly exchangeable through the zero point clamping system.
Our products have the highest quality, are developed using the most recent technology advancements and are provided to our customers at a fair price.
See our advanced system and the capabilities of the Vision Ultimate honing machine, at the link above.